Maybe you want to spend a little more money than $10 on a gift.
Here's a few more ideas–
(Sorry, but it's gonna be a lot of Anthropologie stuff again. I just love that place!)
Vintage Spice Tins, $14.95 at Victorian Trading Co.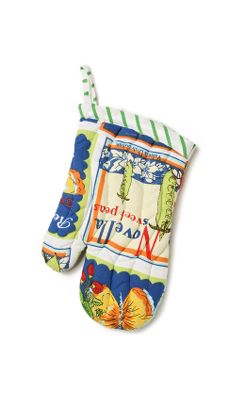 Any of the pot holders from Anthropologie
Botanical Collage Plates, $12 at Anthropologi
e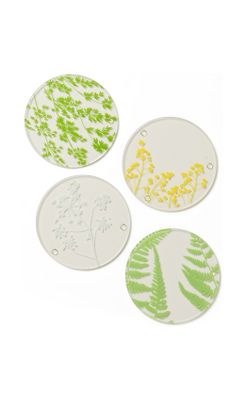 Grassland Coasters, $16 at Anthropologie
I think this Ladies Lunch Pail is darling! $29.95 at Victorian Trading Co.
Cookbook Stand, like this one from Victorian Trading Company, $29.95
This
or
any book
by or about
Alice Waters
would be an awesome gift.
Any of the lovely aprons at Anthropologie, $24-28 (shown in Needle Art Half Apron)
Other ideas–
Magazine subscription–popular choices include: Cooking Light, Bon Appetit, Everyday Food, Gourmet, Saveur, Cooks Country, or Cooks' Illustrated